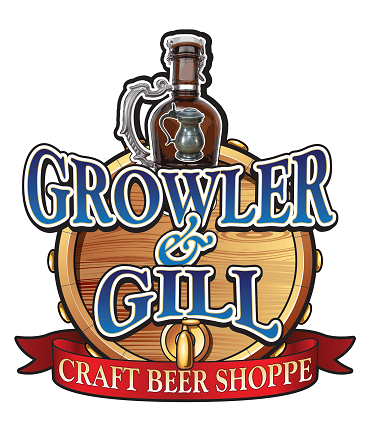 The Growler and Gill: The Craft Brew Connoisseur's Paradise
I don't know how far you're willing to go to find great craft beer but if you just so happen to be in Nyack,NY and riding along Route 59 there is a place you simply have to visit. This cozy little hybrid gastropub and bottle shoppe is tucked away in a strip mall about a mile off the entrance to Route 59 from the Palisades Parkway.
I actually missed it the first time I drove past because I didn't see any bright flashing signs but the moment I walked in the door I swear I heard the Hallelujah Chorus (there may even have been harps but I'm not sure).
Photo from Rockland 411
One half of this little place is shelf upon shelf of local, nationally distributed and imported craft brews. They have all your regular favorites like Rogue Dead Guy Ale,  B. Nektar and Ommegang and take great pride in featuring the more hard to find local brews too! So right off the bat if you're just running in to grab a quickie four or six pack of your favorite craft brew chances are good  Growler and Gill will have what you want or something comparable (or dare I say, better?).
If you'd rather kick back with an ice cold pint or if you're feeling kind of adventurous and want to stretch those craft brew taste buds Growler and Gill still has no less than 24 rotating craft brews on tap…all the time.  If you're not sure if they will have something you like you can even check before you come in with their LIVE tap cam. That's right. They have a camera on their menu board so you can see exactly the brews they have all the time. They also do flights of any five of their on tap beers and you can get small tasting samples of all of them for free. Whether you're an IPA aficionado or a proud Belgian Pale Ale lover their wide selection and knowledgeable bartenders won't steer you wrong.
Feeling a bit peckish? You might wanna skip the appetizers on the bar menu as it's a little pricey.  For example, I personally would not spend 8 dollars on a soft pretzel but hey if that's what you love…I won't stop ya! Instead go for the pizzas, the fish and chips or the German brats and Kraut for a more bang for your buck.  And for those of your entourage that don't care for beer they have a smaller but nice wine list to sip on while you enjoy the heavenly bliss of fresh tapped craft brew.
The other nice thing about Growler and Gill is their event calendar, almost every day of the week they've got something going on whether its board game night or open mic night, there's usually some socializing going on and the atmosphere is pretty pleasant.  So even though Nyack may be a bit of a drive, take the hike up to the Growler and Gill and sample some of their exceptional brews soon! For craft brew lovers it will definitely be akin to a religious experience.
http://growlerandgill.com/about-us-2014/